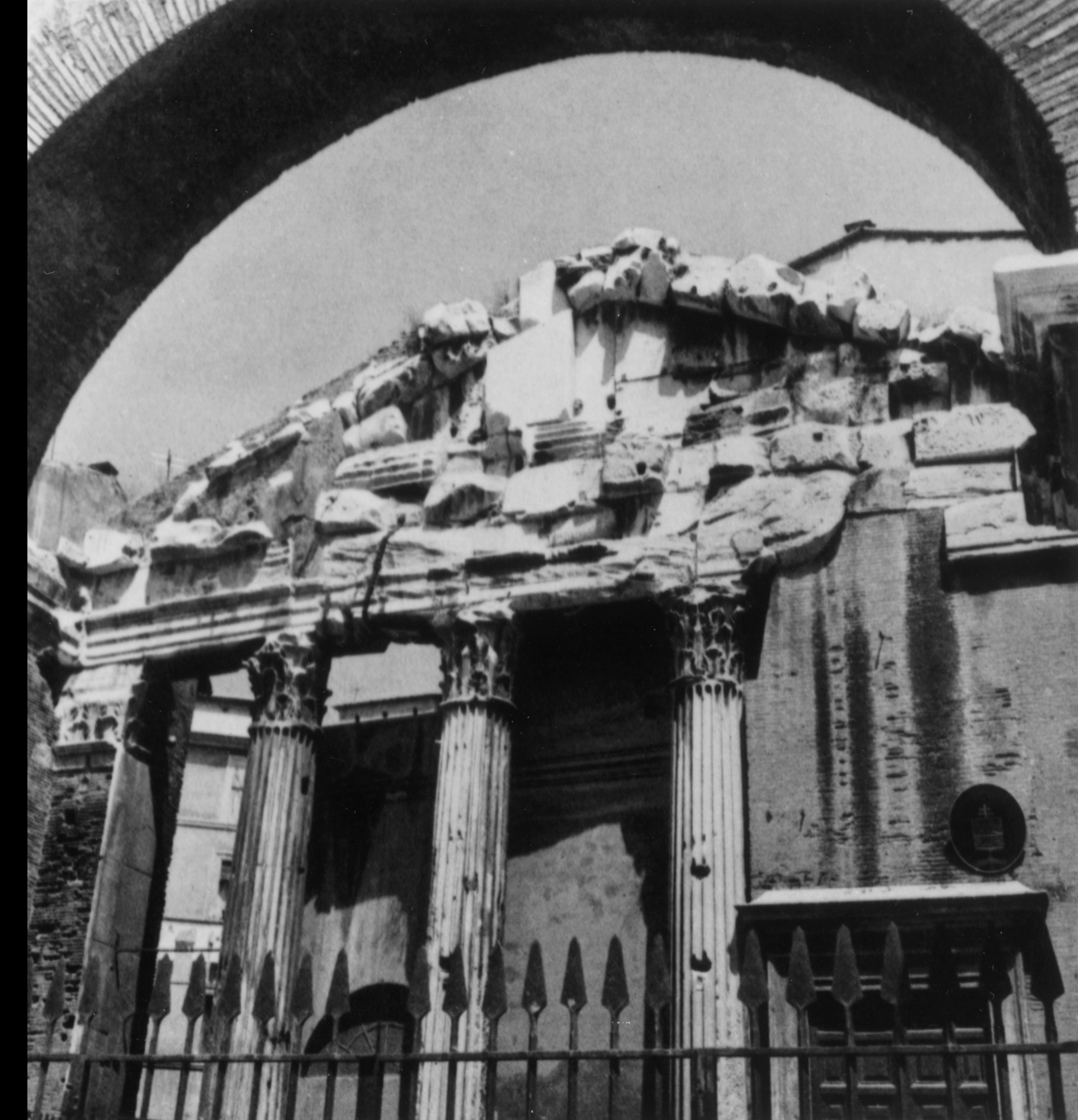 The Portico of Octavia was built by Augustus in the 1st century BC. Today, the portico's remains have been annexed to the church of Sant'Angelo in Pescheria. The portico's colonnaded walks can be found next to the Theatre of Marcellus - an ancient Roman open-air theatre. The Portico of Octavia was damaged by an earthquake in the 5th century, when two of the destroyed columns were replaced with an archway, which still stands and is visible in the image.  
Participants of ICCROM's International Architectural Conservation Course (ARC) undertook studies on the Portico of Octavia in 1977, as they did for the church of Sant'Angelo in Pescheria. ICCROM Archives hold several sets of photographic prints, as well as stereophotogrammetric photographs that were taken during the recording sessions of the ARC course's photogrammetry classes. The photographic technique of these images is gelatin silver print or gelatin developing-out paper (DOP).
If you are interested in consulting this material, please do not hesitate to contact ICCROM Archives!