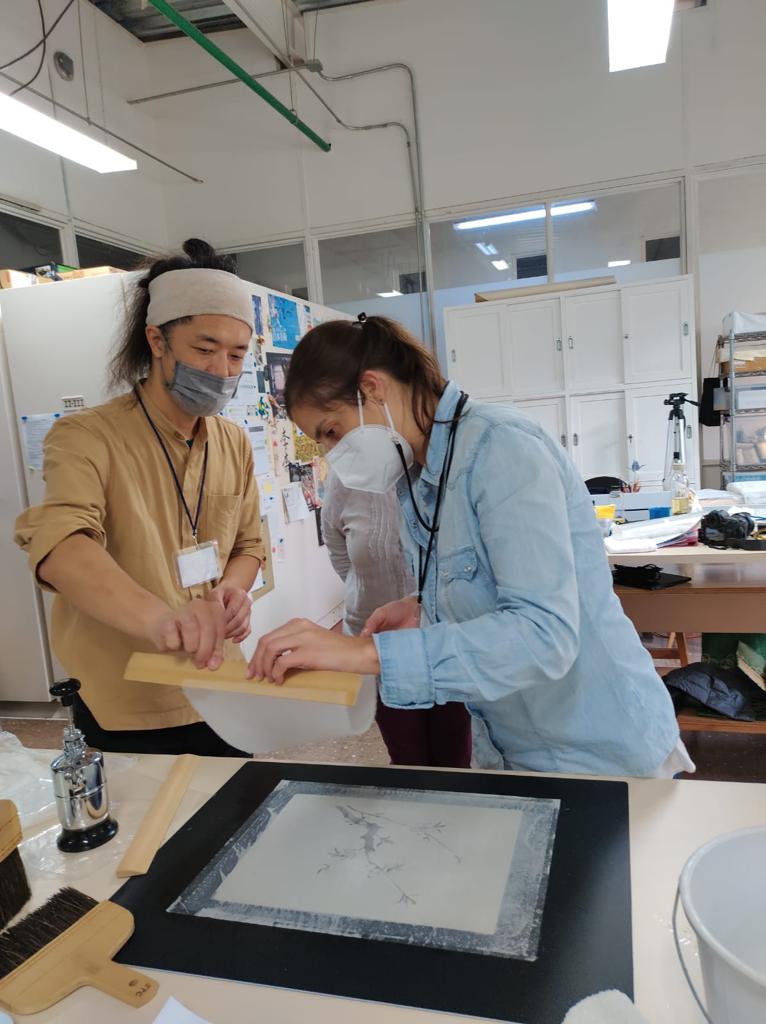 The eighth edition of the International Course on Paper Conservation in Latin America wrapped up two weeks of cross-cultural exchange on 22 November 2022. Nine participants from the Ibero-American region gathered in Mexico for intensive learning at the Laboratory for the Conservation of Graphic Documents of the National Coordination for the Conservation of Cultural Heritage (CNCPC-INAH). The course was organized with our longstanding partner, the Tokyo National Research Institute for Cultural Properties in Japan and, this year, with the support of the National Cultural Heritage Administration of the People's Republic of China.
Over the past few decades, interest in the Japanese paper conservation tradition has grown in the Ibero-American paper conservation community. Paper-based materials are a vital component of Ibero-America's cultural heritage. The approach and methods used in traditional Japanese paper craft are among the most sophisticated worldwide; however, it is difficult to systematically gain holistic knowledge and experience with Japanese paper and the traditional technique outside of the Japanese context. This course aims to facilitate this work, building bridges between Japanese and Western paper conservation and applying Japanese conservation approaches, materials and techniques to Japanese and non-Japanese cultural heritage outside Japan.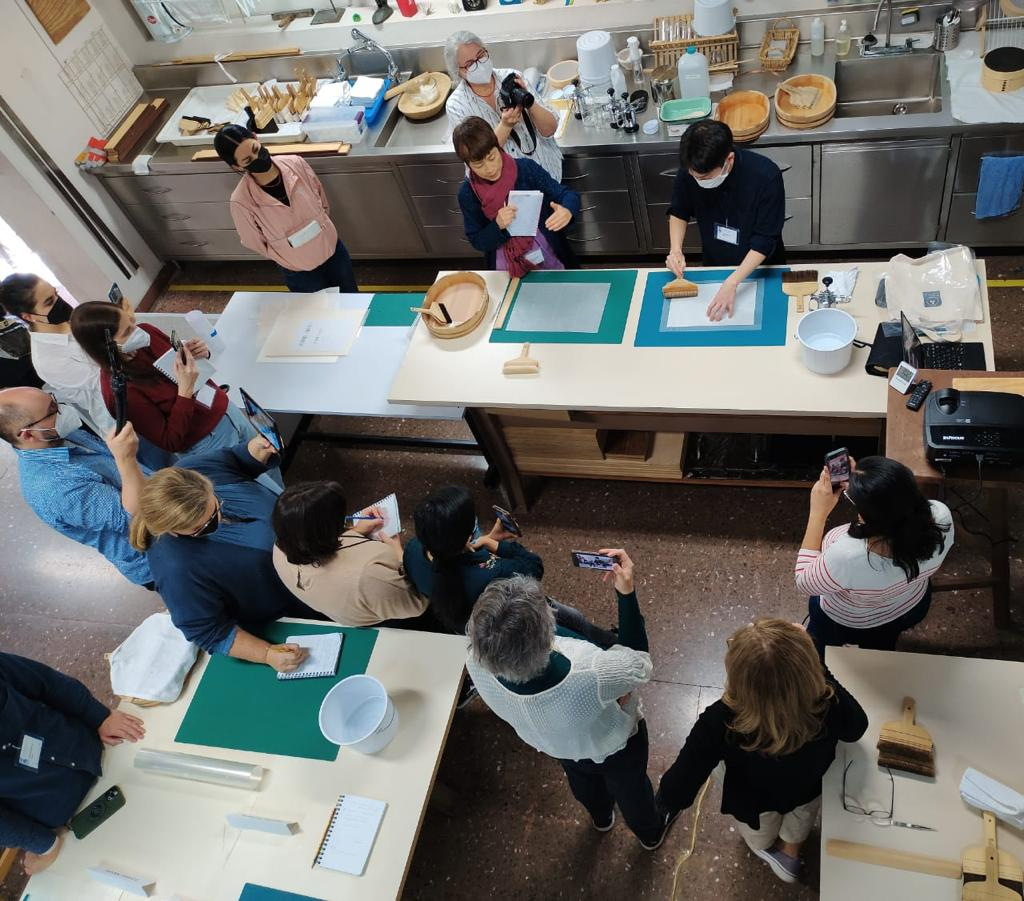 Since its first edition in 2012, the objective of the course has been to explore innovative and practical materials and techniques that can be adapted to paper conservation in Latin America. Concepts and techniques of Japanese paper conservation are applied in treating local documents, archives and repositories, facilitated by the generous exchange among experts from Japan, Mexico, Argentina and Spain.
Over the past eight editions, course participants and facilitators have built up a network that has been an indispensable communication tool to continue knowledge exchange among regional professionals, who seek inspiration and guidance from each other and join forces in collaborations. The network is committed to disseminating knowledge and experience gained from the course throughout the region and beyond.