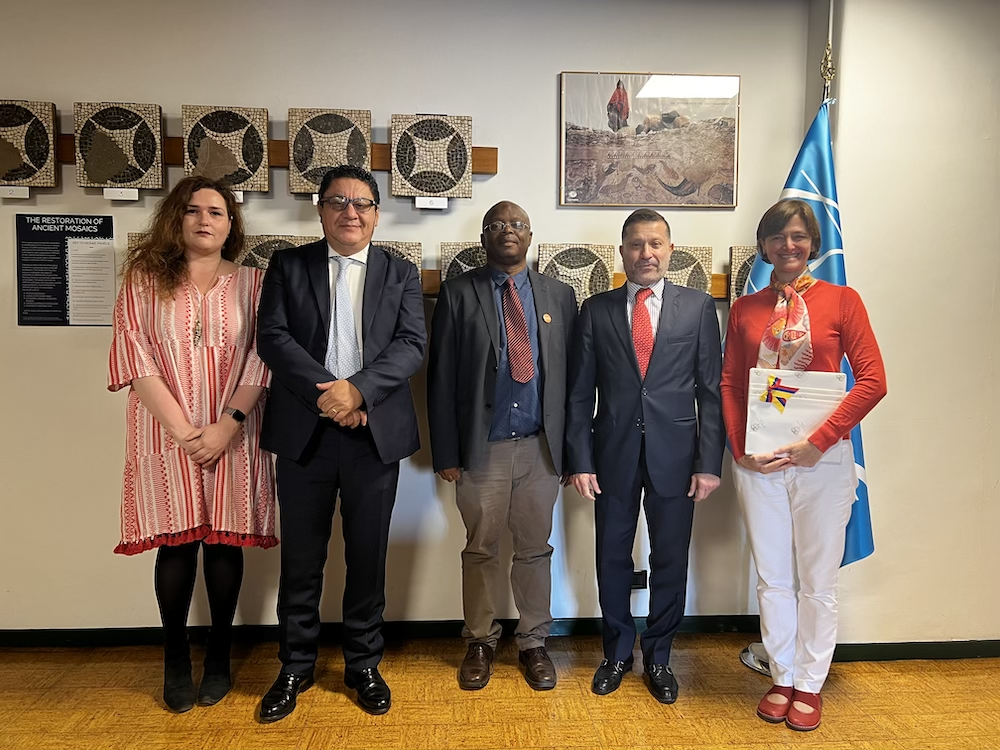 On Friday, 21 October 2022, ICCROM Director-General Webber Ndoro was honoured to receive Minister Counsellor Juan Camilo Saretzki and Counsellor Nestor Pongutá from the Embassy of Colombia. Also present on behalf of ICCROM were Liaison Officer Anna Zeichner and Programmes Unit Manager Valerie Magar.
The visit coincided with the last day of a week-long digital colloquium we organized with our partners in Colombia, including the Ministry of Culture of Colombia, the Faculty of Arts and Humanities – Universidad de los Andes and Banco de la República de Colombia. The colloquium was about challenges and solutions to managing and conserving contemporary art in Latin America and the Caribbean.
Recently, the Universidad de los Andes also helped us expand our Spanish-language offerings with its contribution to the creation of the Our Collections Matter platform in Spanish.
We thank the counsellors for visiting and look forward to strengthening our collaboration with Colombia for cultural heritage.