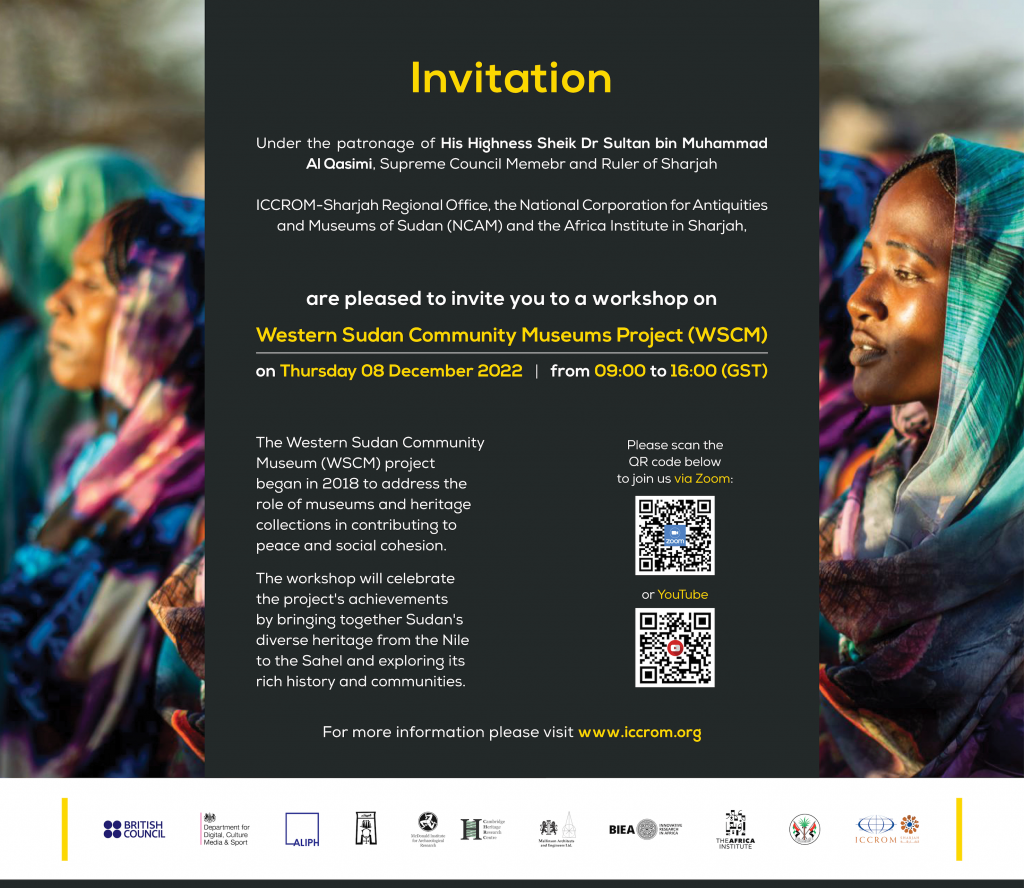 We invite you to livestream the Western Sudan Community Museums (WSCM) Project workshop on 8 December 2022 at 9:00 (GST) via Zoom or YouTube.
The workshop is organized by the ICCROM-Sharjah Regional Office, the National Corporation for Antiquities and Museums of Sudan (NCAM) and the Africa Institute in Sharjah and is hosted Under the Patronage of His Highness Sheikh Dr Sultan bin Muhammad Al Qasimi, Member of the Supreme Council and Ruler of Sharjah.
The Western Sudan Community Museum (WSCM) project began in 2018 to address the role of museums and heritage collections in contributing to peace and social cohesion. The three participating museums in Western Sudan – the Khalifa House Community Museum, Sheikan Community Museum and Darfur Community Museum – will celebrate the project's achievements by bringing together Sudan's diverse heritage from the Nile to the Sahel and exploring its rich history and communities. The workshop will gather 30 Sudanese experts from NCAM, ICCROM and international experts to demonstrate how museums are a hub for educational activities to increase awareness about heritage's value and potential.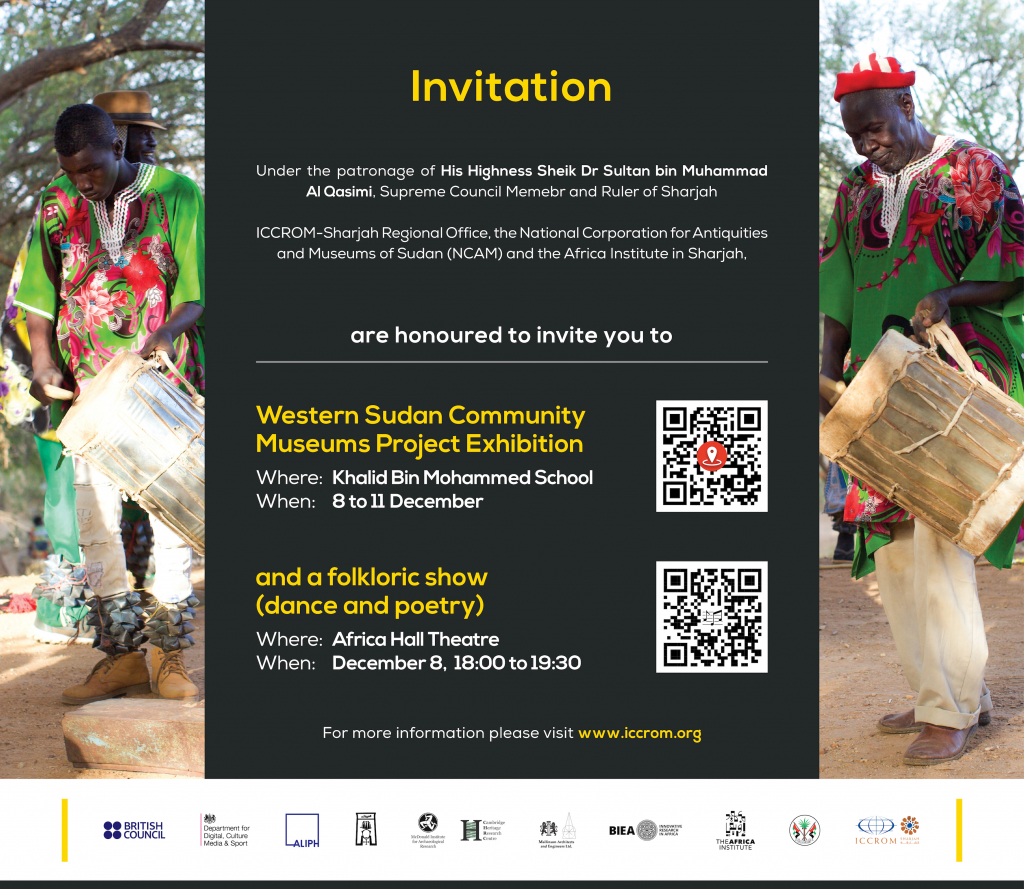 This workshop is part of a larger event that will include a musical and folkloric performance at the Africa Hall theatre on 8 December and an exhibition from 8 to 12 December at the Africa Institute in Sharjah.
The exhibition will celebrate Sudan's diverse living heritage and its links to ancient civilizations and will use Augmented Reality to take visitors to some cultural heritage sites in Sudan. Participation in the folkloric performance and exhibition is free and open to the public.
Join us to learn more about the WSCM project's holistic, sustainable and people-centered methods.