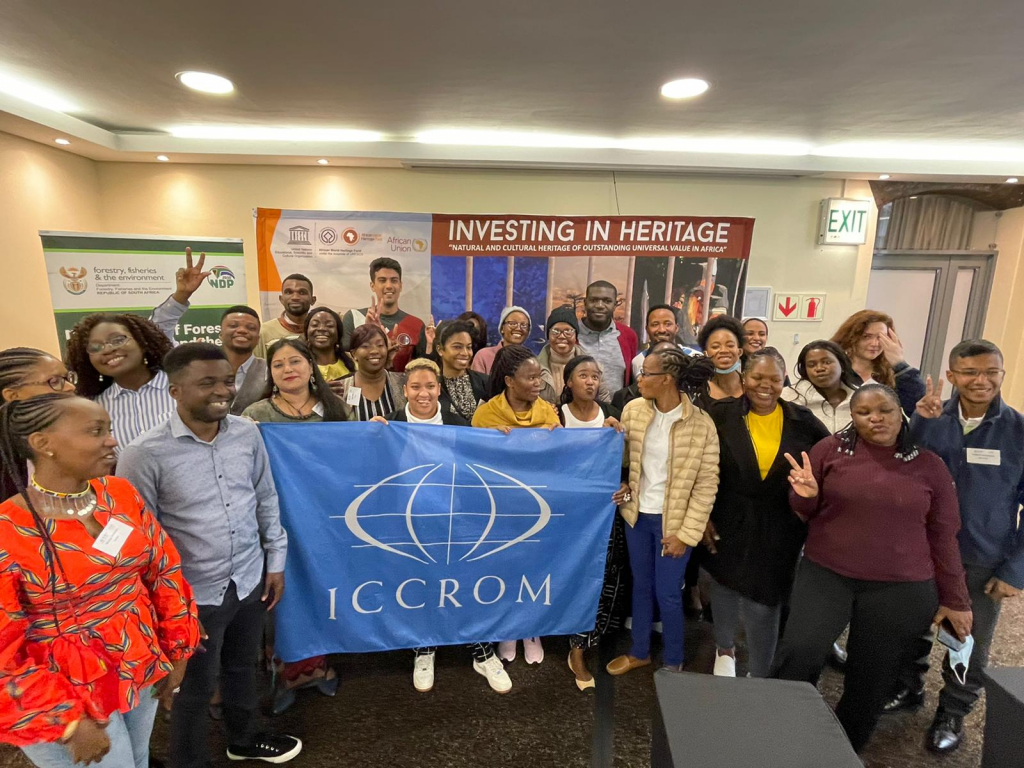 As we mark 50 years of the World Heritage Convention, young Africans have come together to plan for the next 50 years of heritage conservation in Africa.
In May, ICCROM, the African World Heritage Fund (AWHF) and the Government of South Africa celebrated Africa Day 2022 with several days of dynamic activities and discussions. Diverse stakeholders, including youth and government and key partners of World Heritage in Africa, gathered for the occasion. We hosted the African World Heritage Young Leaders Workshop, which is a flagship component of the Youth.Heritage.Africa programme: an ICCROM initiative in partnership with the School of African Heritage (EPA) and the AWHF. The workshop aims to nurture young Africans' leadership skills to support the implementation of the World Heritage Convention and sustainable development efforts in Africa.
This year's workshop was attended by 28 young people, including 18 women. They have been crafting a declaration for the future of heritage in Africa called "The Youth Declaration on World Heritage in Africa: The Next 50" and its action plan.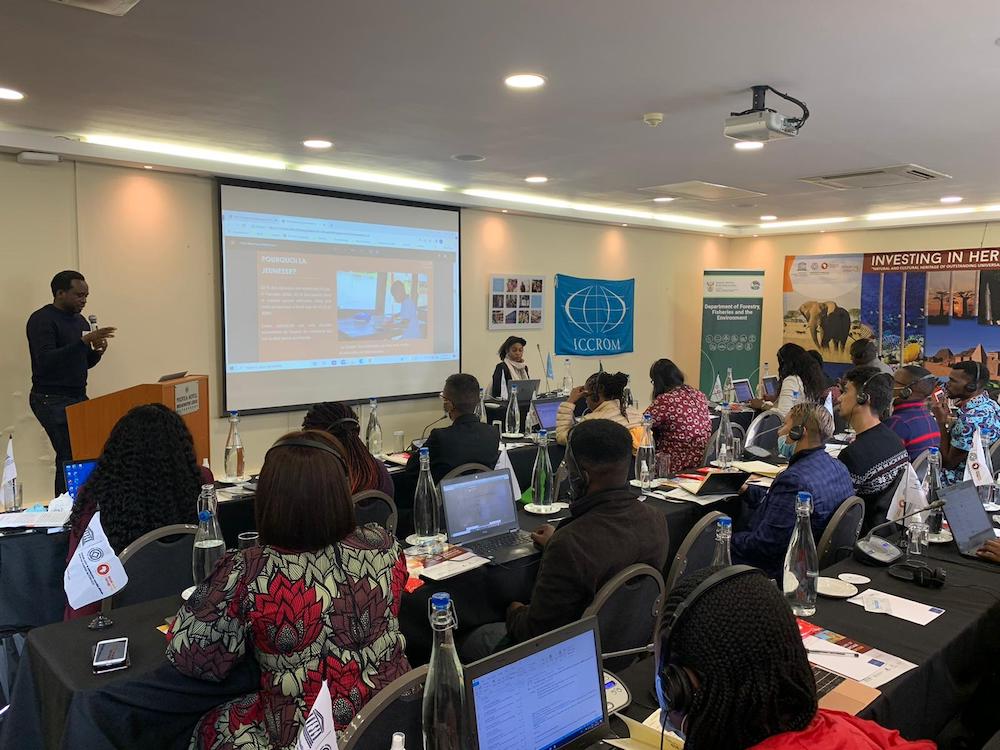 The Youth Declaration has been finalized and is ready to be shared!
Back in May, the workshop participants spent five days reflecting on the past 50 years of the Convention, sharing their visions and aspirations for the next 50 years. The workshop emphasized the importance of promoting African youth's greater involvement in the narratives and management of World Heritage sites. The young peoples' combined ambitions are presented in the Declaration.
The Youth Declaration comes on the heels of the recent International Conference for Euro-African Academic Partnerships - adding to the momentum toward making moves for African youth.