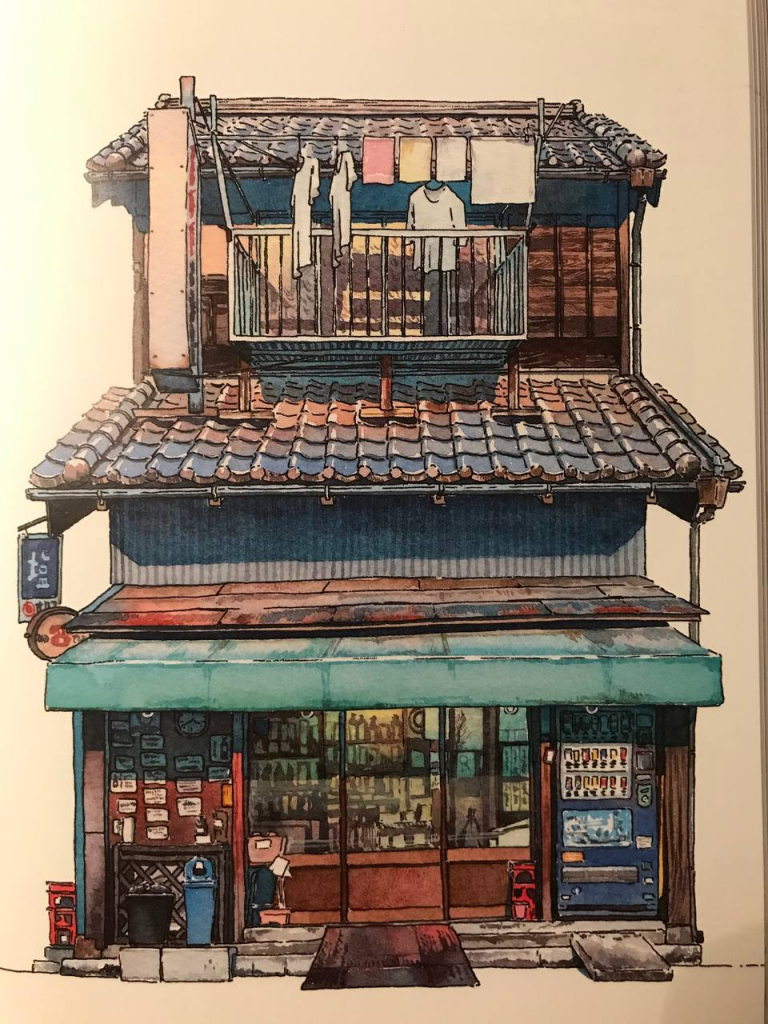 This month we would like to showcase an art book we found while searching for books to populate our Heritage Education Library for children and youth, as part of the Europe Challenge 2022 project – L'arte del disegno di Mateusz Urbanowicz : Botteghe di Tokyo [The Art of Drawing by Mateusz Urbanowicz: Shops of Tokyo] (2021). It is not a book for the young but for all ages; I'm sure that everyone who holds the book in their hands will be thrilled, no matter if they are 9 or 99 years old. 
The cover is illustrated with a traditional storefront in Tokyo's old town, painted in delicate blue-brown watercolour tones. When you open the book, you are transported to Japan and its many amazements. The artist Mateusz Urbanowitz takes you into a fascinating world along the streets of Tokyo. You get a tour all the way from the storefront of Kikuyabashi, a photography store, to the little baker Hokkai and the bookstore Seibun-do. Each building is depicted with great accuracy and careful attention to each element; some details are separately enlarged and individually explained.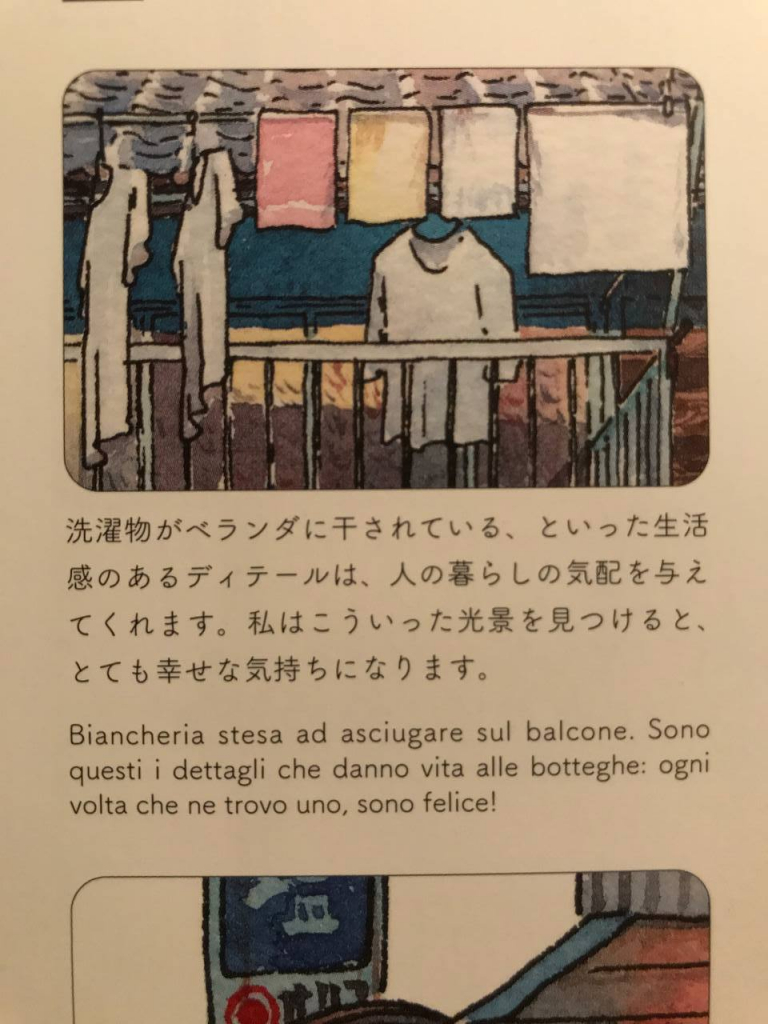 For our Library here in Rome, we have acquired the Japanese-Italian edition of the L'arte del disegno di Mateusz Urbanowicz : Botteghe di Tokyo from the Milanese publisher L'ippocampo. The book impresses with its high-quality materials and excellent printing, which is especially important for an appealing reproduction of delicate watercolour paintings. 
Each painting is a work of art, an accurate testimony of urban architecture. The book's individual chapters are divided by neighbourhoods and include addresses, years of construction and city maps marking the locations of the buildings. Urbanowitcz explains that many of the depicted buildings still exist, but some have already been lost. Thankfully, this book keeps their record and memory preserved.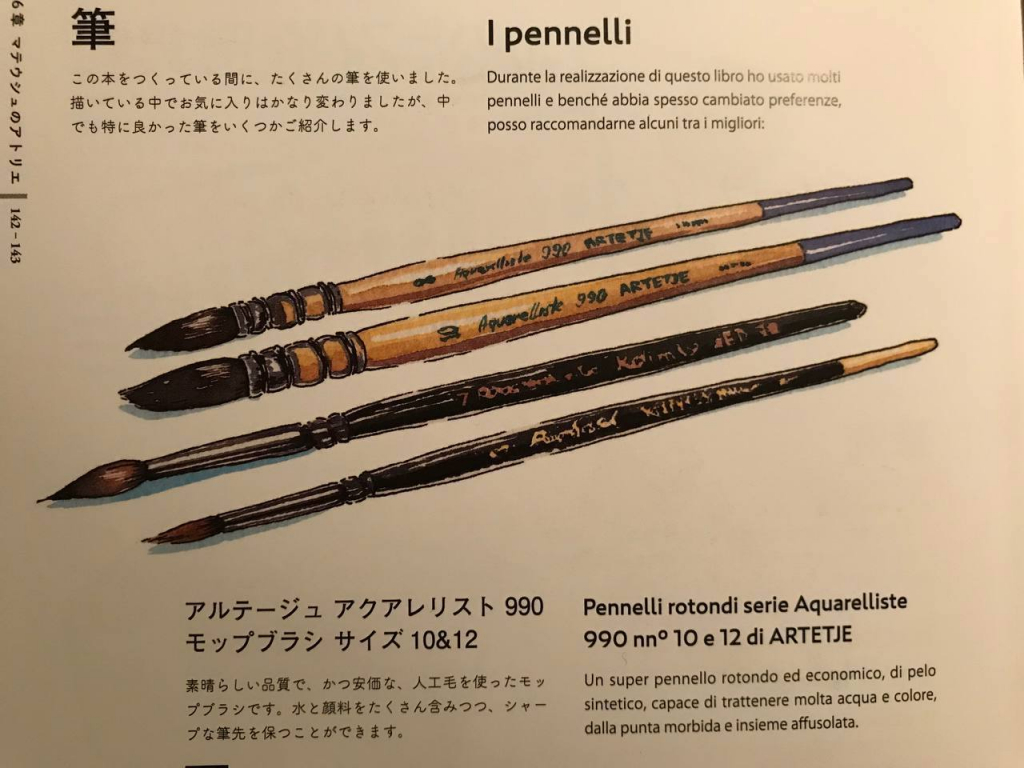 In the 6th and last chapter of the book, Urbanowicz invites the reader into his studio and generously shows us the materials he uses – watercolour paints with precise designations of pigments, brushes, etc. – and explains his technique step-by-step, almost as if inviting us to capture our own surroundings and share them with others while documenting and preserving our cultural heritage.